Lismore Engineering | Our Products
Lismore Engineering is a leading manufacturer of macadamia nut farming equipment in Lismore, NSW. Since 2010, our team of specialists has been supplying and repairing high-quality macadamia harvesting and processing equipment to farmers across this state and QLD.
We're also experts in engineering and can provide a wide range of engineering services and superior products for local businesses. We'll work closely with you to meet all of your engineering and fabrication needs and deliver a timely solution that suits your budget.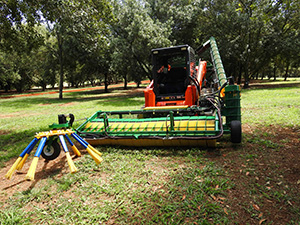 Macadamia Farming Equipment
At Lismore Engineering, we're nuts about macadamias! We're proud to be one of the most experienced manufacturers of macadamia farming equipment in Australia. All of our machines are masterfully conceived and crafted by our engineering and design team using the most advanced drawing and modelling technologies available in the market.
We understand the industry and know exactly what our customers need to excel in farming and harvesting macadamia nuts. Our creations have been built with these key factors in mind:
     

High-performance

     

Ease-of-use

     

Light-weight

     

Affordable

     

Durable and made to last
Each of our machines can be custom-built on-site to meet the specific needs of macadamia farmers and surpass expectations.
We also offer a comprehensive maintenance and repair service for macadamia farming equipment. Our team is highly qualified to repair all of your equipment to working order and fully comply with Australian safety standards.
Processing Equipment
We've got you covered for all of your processing equipment needs. With an extensive range of customised solutions available, we offer everything from macadamia dehusking units, air sorters and sorting tables to walkways and platforms, industrial elevators, receival bins and much more.
Our state-of-the-art dehusking units are skilfully manufactured to make dehusking macadamia nuts easy. We've drawn on our decades in the industry to design dehusking heads that maximise your productivity and minimise shell damage and nut loss.
We can custom make any processing equipment for small or large-scale purposes.
Engineering Services
We provide exceptional engineering services for farmers and local businesses. Our certified team are highly experienced and dedicated to delivering the highest quality products in the market.
We're a reputable sheet metal fabrication company and can handle all of your fabrication and welding requirements across varied industries. We also provide CNC machining, Lismore sandblasting, laser cutting, powder coating, painting, injecting moulding and many other related services.
Used Machinery
We also sell used macadamia nut farming equipment for customers needing a used orchard tractor, spreader, macadamia harvester and more.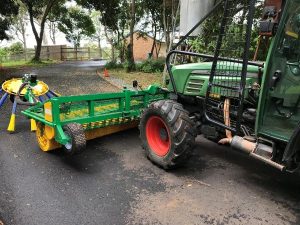 Why Choose Lismore Engineering?
    Industry Experience
We have over 10 years' experience in the supply and repair of macadamia nut farming equipment
Custom-Built Solutions
We offer customised equipment and parts for macadamia farming that's tailored to meet your specific needs
Quality service
We're committed to providing 100% customer satisfaction. We only use the best materials to create our equipment and building products and offer expert advice when you need it
Workmanship guaranteed
We back ourselves with workmanship guaranteed
  QLD and NSW supplier
Based in Lismore, we also service Mackay, Alstonville, Bundaberg, Gympie and other macadamia-rich regions across QLD and NSW.
We'll Get The Job Done
When you need macadamia nut farming equipment and engineering services, give Lismore Engineering a call. We're on-hand to answer all of your questions and inform how our products and services can help you today. Contact us today!